GRAMICCI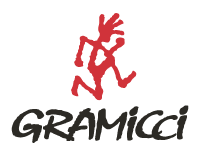 Founded by legendary big-wall climber Mike Graham, who led the Yosemite rock climbing scene in the 1970s, Gramicci has been in business for over three decades. Mike was dissatisfied with the available climbing wear on the market, which proved to be too bulky, cumbersome, and otherwise inadequate for the demanding conditions of the great outdoors.
So Mike founded Gramicci as a small, California-based workshop to produce the ideal functional wear for rock climbers and other outdoor enthusiasts. Blending the fashionable and the functional, Gramicci includes a number of unique, standout features, such as an engineered gusset crotch and a one-handed, easy cinch-and-release nylon belt buckle system--perfect for rock climbers in a tight spot.
Today, Gramicci continues to push the boundaries of sustainable, user-friendly design geared towards the independent spirits and the wandering hearts who make up the bulk of their die-hard fans. The company has received a number of sustainable textile certificiations, including the GOTS, as well as both the Organic Exchange Blended (for blended fabrics) and Organic Exchange 100 (for pure cotton garments).
For the Japanese market, INS rebranded Gramicci for the urban casual niche, positioning its products as trendy, edgy, outdoor-inspired designs equally at home on far-flung rock walls and bustling streets. Since then, Gramicci has been extremely successful in Japan, being sold at a wide range of Japanese retailers, including chains of select stores, which have chosen numerous Gramicci products for their collections.
In addition, INS has also collaborated with retailers, liaising with Gramicci to provide exclusive collections upon request.